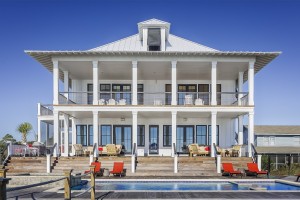 There are many technical legal reasons why you should be represented by an attorney when buying a house and none is more important than understanding the adversarial relationship between the buyer and the seller. The seller is usually represented by a real estate broker or agent and their goal is to get the maximum sales price for the property. Your lawyer will help you understand the purchase and sales agreement and make sure your interests are protected.
A good real estate attorney will analyze the results of the home inspector whose job it is to assess the condition of the property. Simply passing inspection is not good enough as problems may be lurking down the road. Critical elements of the home inspection that could be overlooked or "sugar-coated" are the condition of the roof, the condition of the septic tank and any known problem with the drinking water. Lead paint or lead in drinking water pipes can also pose a health risk. There may be a structural problem caused by termites that is painted over or otherwise overlooked. The backyard could be subject to flooding during the rainy season.
Another reason to have an attorney when buying real estate is to make sure that the financing company that you are using does not try and pull a fast one at closing. Many a home buyer thought that they would be paying one interest rate only to find out at the last minute that the rate had gone up and they would have to pay a higher monthly payment. Your attorney can advise you if it may be to your benefit locking in an interest rate when you get a loan commitment letter so that there are no last minute surprises. Your attorney will also make you aware of any hidden commissions or fees and you'll know exactly how much in commission you are paying to your mortgage loan representative.
If you are buying a home in the greater Connecticut area, give us a call. Connecticut real estate lawyers Eagan Donohue Attorneys at Law's represent individuals refinancing, purchasing, or selling single and multifamily homes, condominiums, new construction, and vacant land.